Airbrush Makeup Kit with Temptu SB Makeup and Iwata Neo Airbrush Compressor
This kit combines the two most respected brands in air brushing - Iwata Medea for airbrush equipment and Temptu for airbrush makeup. An economical package, this airbrush makeup kit is an effective entry point to learning professional airbrush makeup. You get the following items:
Iwata Neo Airbrush Compressor
Iwata Neo CN Top Feed Airbrush
Temptu SB Foundation Starter Pack - All 12 colors from Light, Medium & Dark Shades.
Temptu SB Airbrush Cleaner - 4 Oz
Iwata Neo Airbrush Compressor
Light but Powerful - Less than 1 Pound!
3-Speed Control!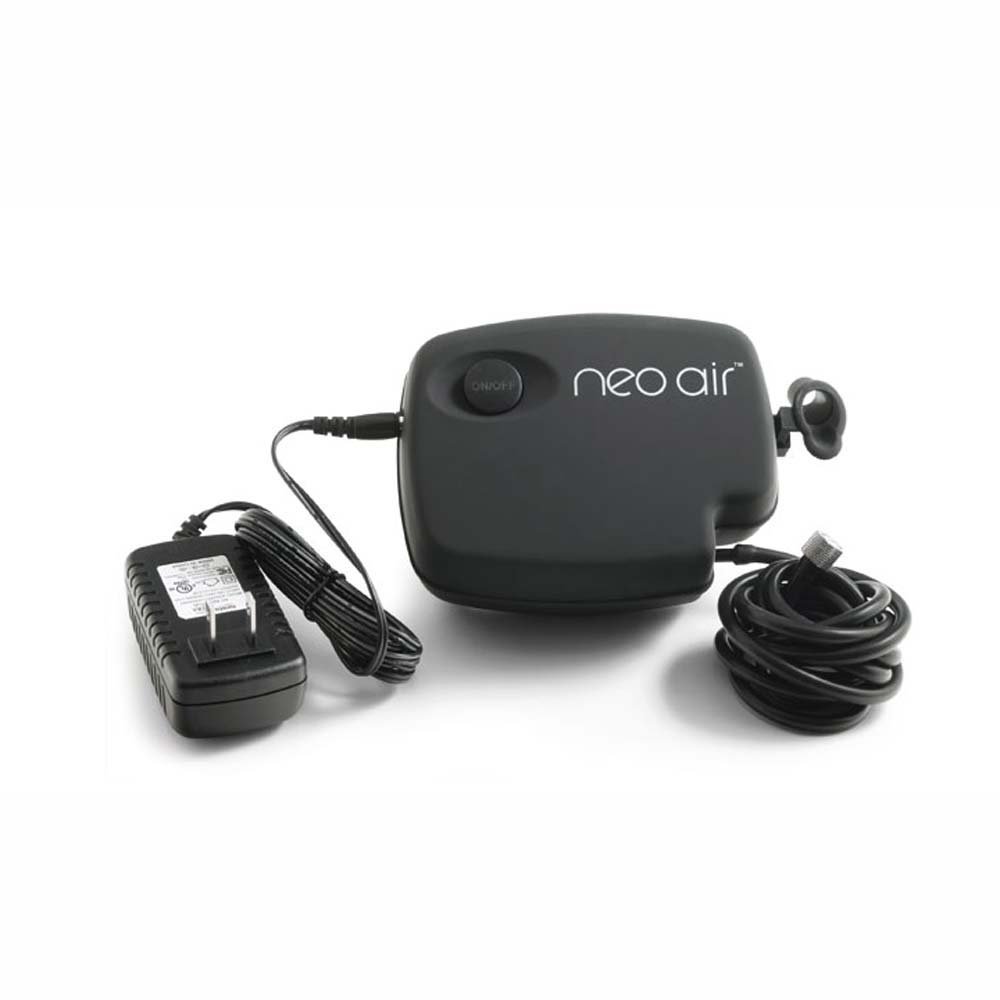 Super lightweight - Less than 1lb!
The Iwata Neo airbrush compressor is an ultra-portable design that is perfect for airbrush cosmetics, airbrush tanning, hobbyist and decorative applications. The compressor is oilless in design, meaning the air supply is free of lubricant oils, making it an appropriate selection for applications involving skin or food contact such as cosmetics or cake decorating.
Fast, portable, 3-speed air compressor. The Iwata Neo Mini Air Compressor works with most gravity-feed airbrushes. Includes on/off and 3-speed control button, airbrush holder, air hose, and 100V power supply.
Specifications:
Air flow - .37 CFM@open flow (10.5LPM), PSI - 1-15 psi max,
weight - .95 lbs,
size - 5.1 in. x 3.9 in. x 2.5 in.
Great for makeup, hobbies, and cake decorating
Iwata NEO Airbrush - CN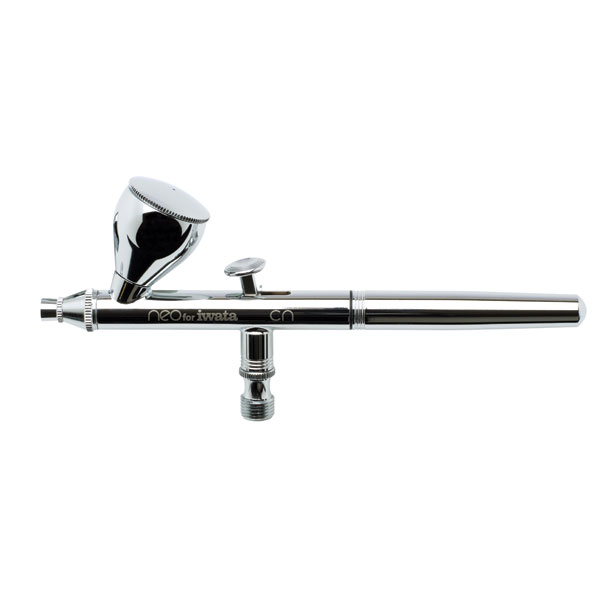 Start airbrushing now with the NEO Series from Iwata. It s easier than ever to start with an economical and reliable airbrush backed by the most trusted name in the industry. The NEO is a versatile airbrush and can be used with a variety of different paints and mediums. Plus, the NEO Series proves easy to use and clean.
The NEO Series from Iwata was designed to perform well at lower pressures when used with smaller air compressors. Iwata backs the NEO Series airbrushes with an unprecedented five-year warranty.
Features
.35 MM Needle and Nozzle
Interchangeable 1/3 oz and 1/16 oz cups
5 year warranty
Temptu S/B Airbrush Makeup Foundations Starter Set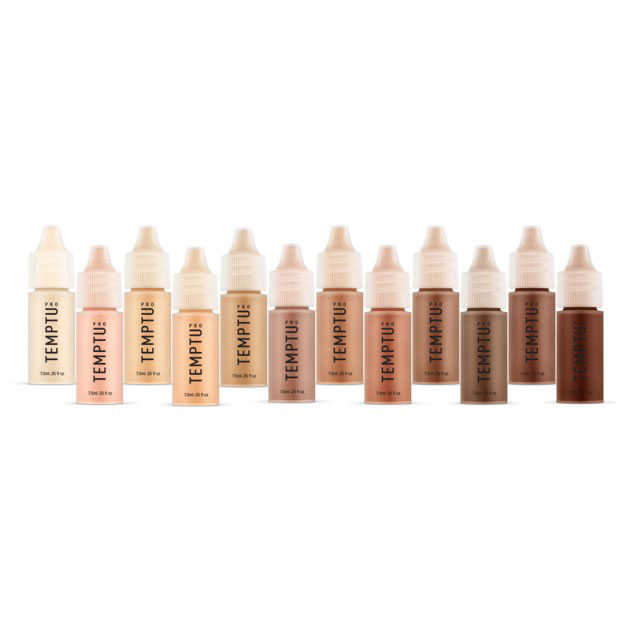 This starter set includes 1/4 Ounce Bottles of all 12 Temptu S/B Foundation Colors: Porcelain 001, Blush Ivory 002, Ivory 003, Sand 004, Pure Beige 005, Toffee 006, Golden Honey 007, Clay 008, Natural Mocha 009, Cappuccino 010, Dark Chocolate 011 and Espresso 012
About Temptu S/B
Temptu S/B makeup covers a wide array of common skin shades and is completely blend-able to match any individual skin tone. The natural qualities of this silicone-based makeup create a soft-focus, sheer glow on any skin type. While designed for airbrush application, Temptu S/B blends easily and can also be applied by fingertips, brush or sponge. S/B is 'moveable' and more forgiving in application than other formulations.
The S/B makeup family includes a number of product types. The core of the line is the foundation, hi-lighters, blushes, and adjusters. Complementing these are the hi-def colors, the multi-colors (mixable matte and shimmer shades), bronzers, and the airbrow set. S/B truly is a comprehensive line.
Temptu S/B Airbrush Cleaner
4oz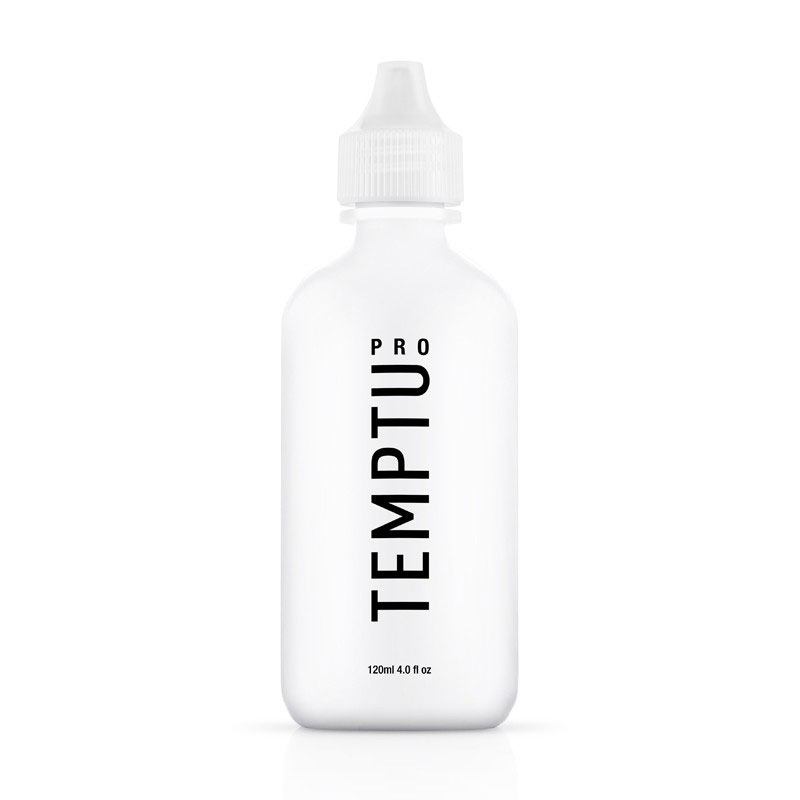 The professional choice for effortlessly cleaning and maintaining your airbrush when working with S/B products. A versatile but delicate solution, this can also be used to clean up makeup brushes.