Norvell Spray Tan Solution
Norvell is a name synonymous with innovation, flawless color and premium performance. Providing natural colors for any skin type, Norvell's natural actives sunless complex is a proprietary blend of natural ingredients combined together to optimise, build, and extend sunless tanning results like never before. Their advanced fast-drying, non-sticky, streak-free formulas go beyond simple tanning and use highly concentrated antioxidant blends to combat the daily signs of skin damage. Incorporating only the healthiest and greenest ingredients available, Norvell gives you 5-7 days of gorgeous "just off the beach" color.
"just off the beach" tan
fast drying, non-sticky, streak free formula
natural actives sunless complex
natural results for any skin type
Naked Sun Honey Glow Solutions
Naked Sun solutions have been formulated to contain a nourishing blend of ingredients that give you a flawless spray tan while hydrating and protecting your skin. Infused with aloe, vitamin c, vitamin e and cranberry, your skin will feel silky smooth while the caramel tones will leave your body sun-kissed and glowing with confidence.
Paraben Free, Gluten Free, 100% Vegan, Nut Allergen Free
Streak-free, flawess honeyed glow
long lasting professional results; tan last 5-7 days.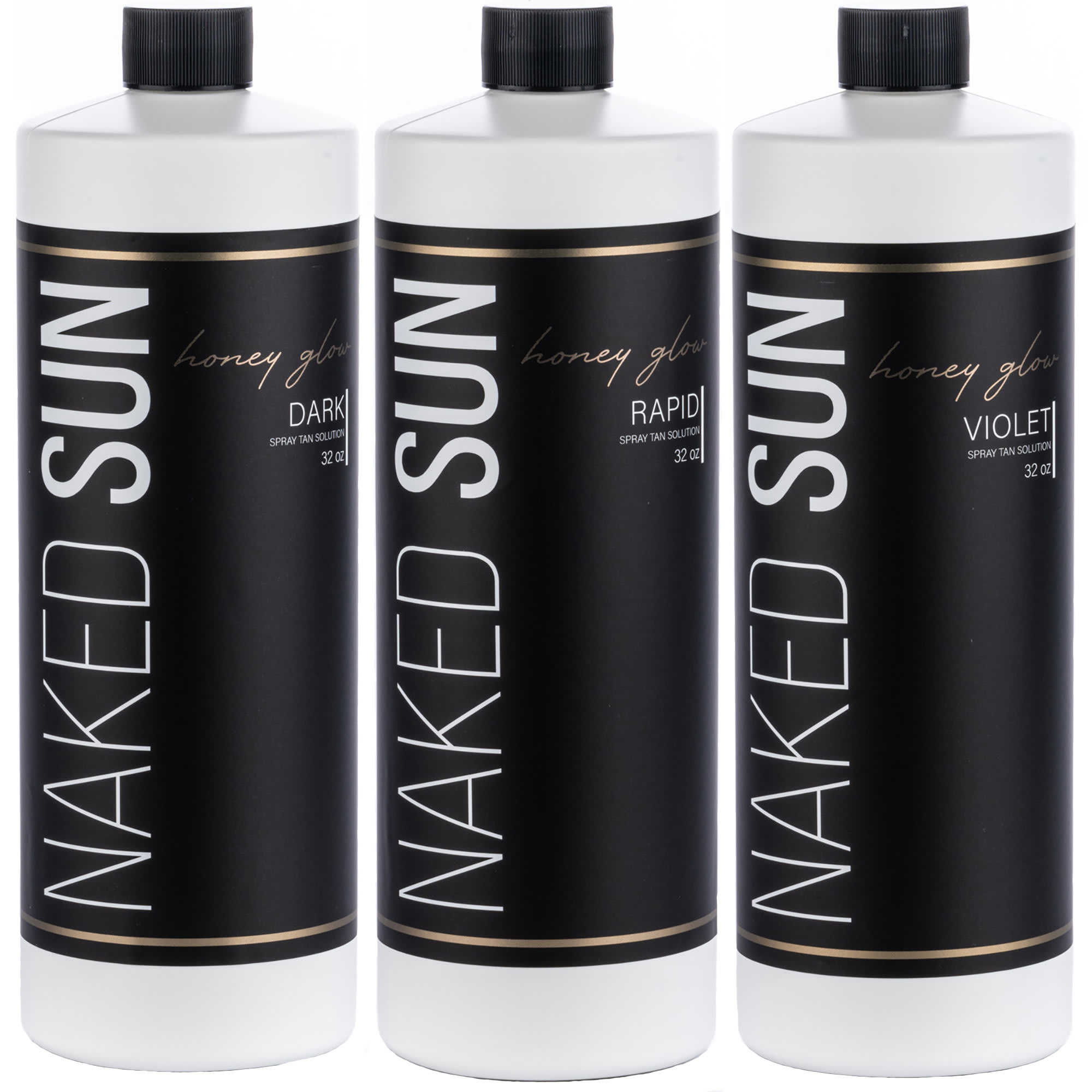 St. Tropez Spray Tan Solution
The go-to product used backstage and behind the scenes for many models and red carpet regulars, St. Tropez is the most talked about brand in tanning. The perfect choice for every skin tone, the ultimate tanning treatment is a must for those seeking the ultimate streak-free finish and a range of award-winning retail products. Discover what St. Tropez means to you.
the ultimate flawless tan
full wardrobe of choice formulas
naturally derived ingredients
the most talked about brand in tanning
Vani-T Spray Tan Solution
Loved and requested by A-list celebrities, Vani-T provides the most believable, flawless, long-lasting tan imaginable. With 3 totally unique, natural and organic based cosmeceutical formulas (Liquid Sun, Fusion and Velocity), be assured your Vani-T tan will provide a long-lasting authentic cocoa brown color that will fade evenly. Vani-t utilizes the world's finest quality natural and organic ingredients ensuring a premium sunless experience.
the celebrities' choice
innovative, 100% natural formula
natural & organic ingredients
eco-glamour brand mentality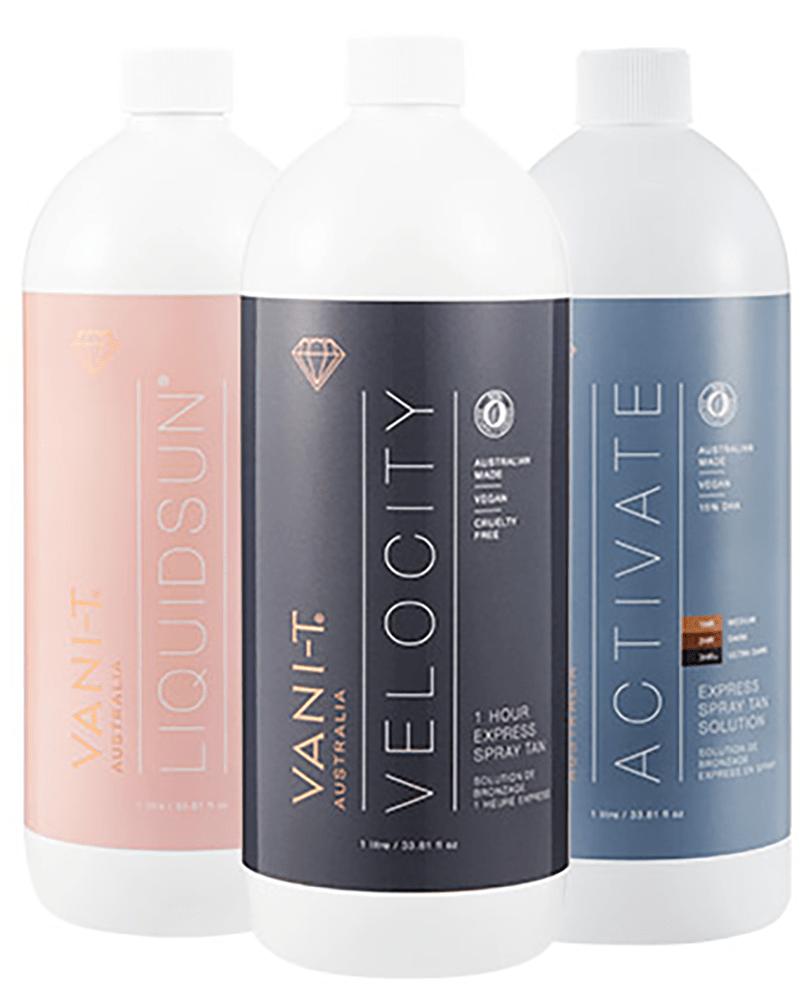 Aviva Labs Spray Tan Solution
Aviva Labs is a trusted name known for their commitment to excellent sunless tanning products rooted in science and pushing the boundaries of spray tanning innovation. Doctor formulated with only DHA-approved ingredients, including the highest-quality premium grade DHA, Aviva gives you a peace of mind that comes with knowing you're using the healthiest solution on the market without compromising a great end result. Feel comfortable in your healthy, natural Aviva tan.
the healthy, natural tan
doctor developed formula
all natural, fda approved ingredients
formulated with long term health in mind