Starting a spray tan should be as flawless as the tan you leave your client with.
Now I you're filled with questions like who, what, when where and why? Don't let yourself get overwhelmed by all the "How to Start A Spray Tan Business" pages out there.
Here at The Tanning Store we pride ourselves in being industry expert. We have over 17 years' experience and have been around to watch the industry evolve from airbrushes to the HVLP spray guns we have now. We are a one stop shop for all your sunless tanning needs from the necessities to the luxurious extra's you can offer to your clients enhancing their experience and everything in between.
So let's get to it......
Not only can you get started in as little as a week, you can do it under $500 AND we also offer financing to help with the startup costs.

So now that you know what it takes to get started here are our Top Picks and why they are the best options for your new adventure.
#1 - The Machine & Spray Gun
We recommend the Aura Allure Spray Tanning Machine. Reliable & sleek - It's important that you feel confident with your equipment which translates to a better customer experience for your client (which is the MOST important thing in our opinion).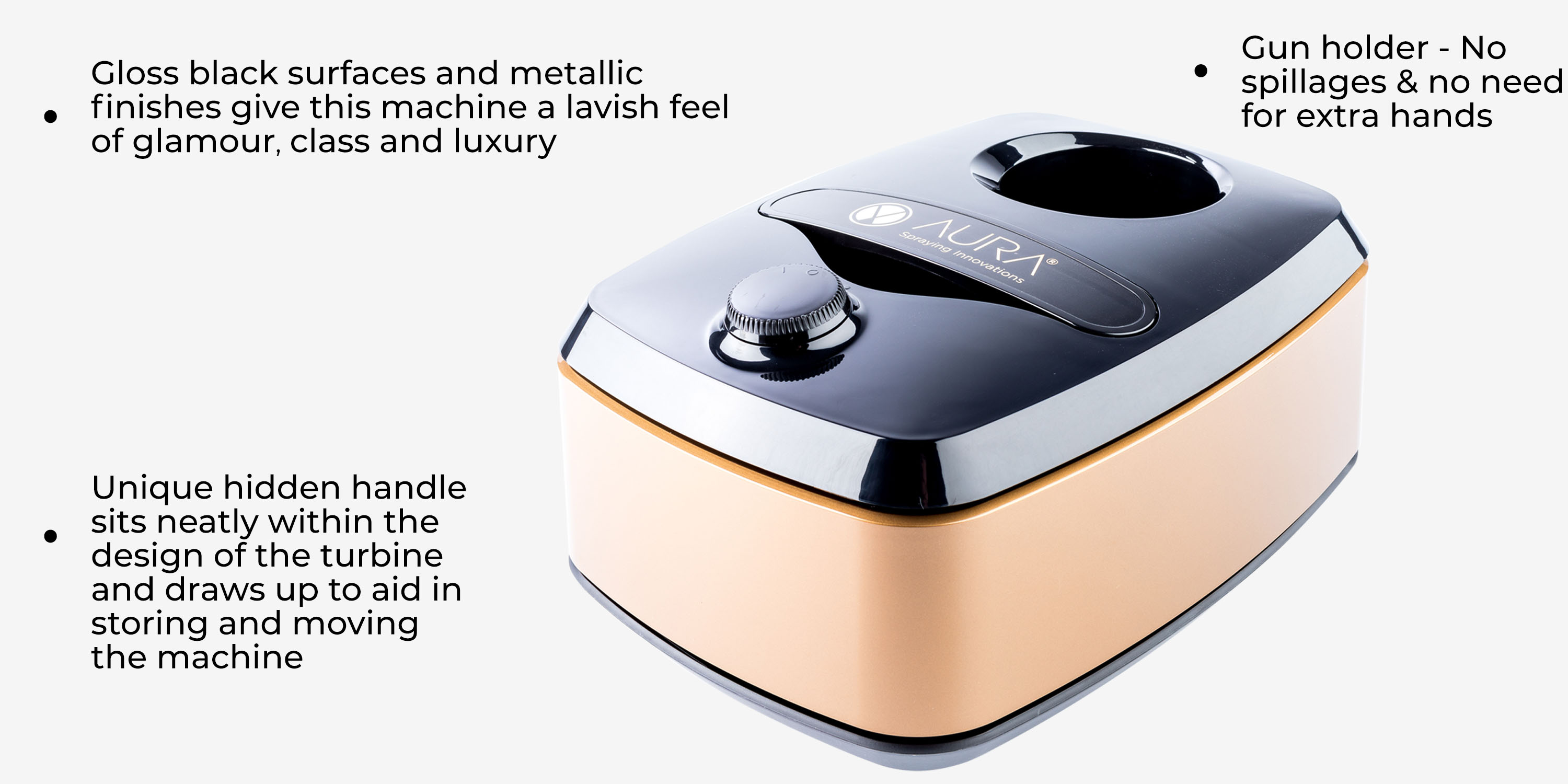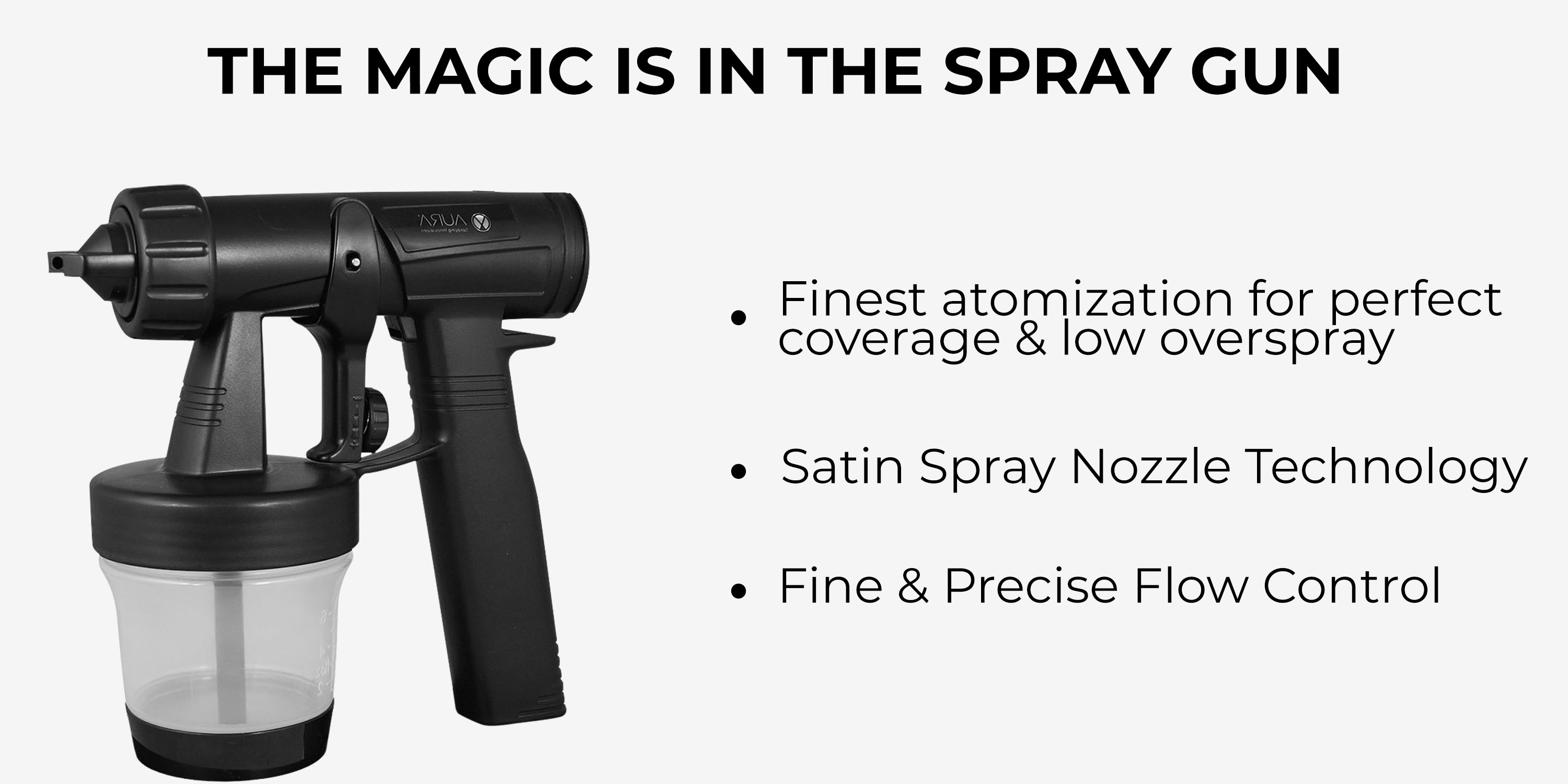 #2 - The Solution
Being experts in the industry we have formulated our own solution taking all knowledge we have about sunless tanning solution to give you a top-of-the-line solution that your clients will love and is affordable. Naked Sun Honey Glow is filled with all the skin nourishing ingredients your skin loves leaving your client a sun-kissed flawless go every time.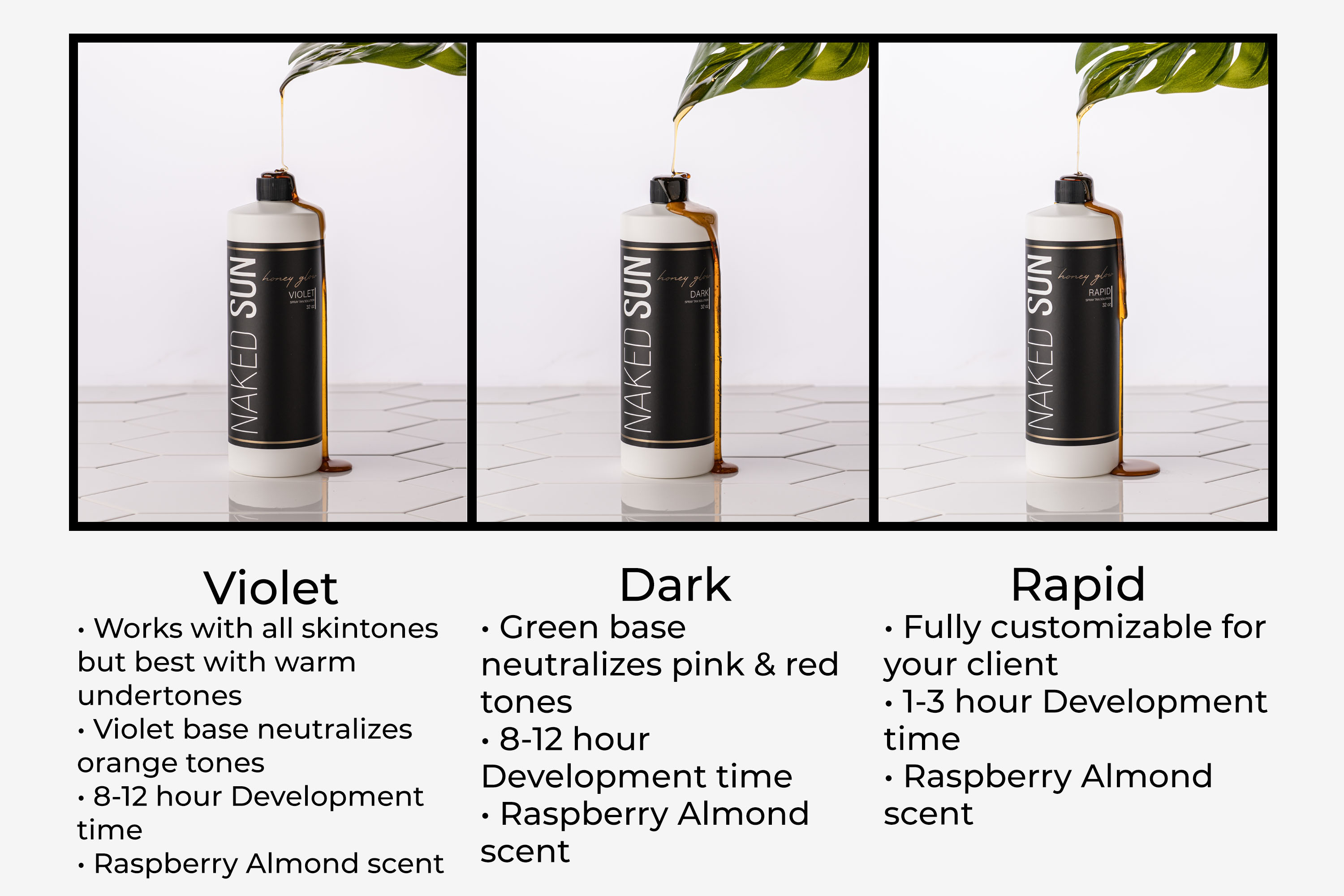 #3 - Location...Location...location
Tan anywhere with our spacious pop-up tent. It's light-weight, easy to clean & store, and quick to set up & take down. You don't need anything fancy, set your tent up in a bathroom, living room, garage, kitchen or where you and your client are most comfortable.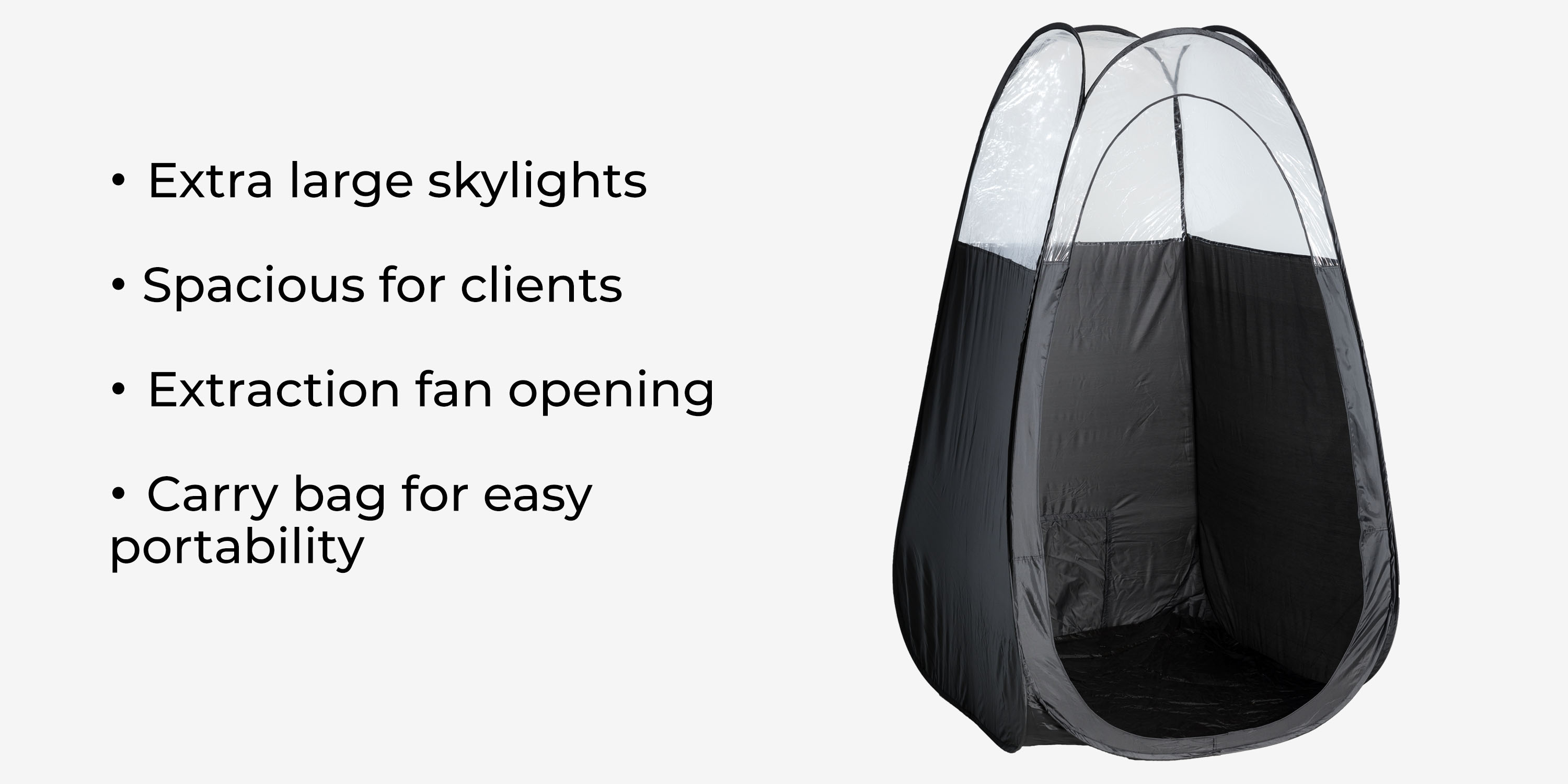 #4 – The "Necessities"
- Barrier Cream – This is the MOST important product you will carry. Apply this to the "dry areas" - wrists, elbows, knees, ankles, and feet. This help with over developing and turning the icky orange color everyone fears.
- Sticky Feet – This is the second most important product you will carry. This will keep the bottom of your clients' feet from turning colors.
- Black towel – Set this just outside the tent for your client to stand on before and after the spray tan to keep their feet clean.
#5 – The "Extra's"
Extra's are just that….EXTRA. These simply enhance the experience for you and your client. Here are some examples:
- Extraction Fan – Absorbs overspray from the tent and provides cleaner air for both you and your client to breath.
- Tech Bag – Free your hands and carry all your gear in ONE stylish bag
- Disposables – Your client should dress to their comfort level. Having a few disposables in your bag is never a bad idea for the first timers that don't know what to expect or that simply left their bikini at home by accident.
- Prep spray – If your client is coming from work or being out all day, a lite mist of prep spray will neutralize the pH of their skin for optimal spray results
- Drops – This is an easy upcharge to the client. Let them pick a favorite scent, skin firming, anti-aging drops, or if they want a deeper darker bronze. It allows them to customize & enhance their experience keeping them coming back.
- " Retail Items" – Once you get going you may want to add body washes, scrubs or gradual tan lotions to sell your client to extend the longevity of their tan.
Remember this is YOUR business and you can put as much or as little as you want. Start small and grow over time don't put pressure on yourself to have it all on the first day.
Here is our Our Ultimate Spray Tanning Guide which includes EVERYTHING you need to know. We detail technique, set up, maintenance, instructions for your clients before and after their tan, as well as lots of tips and tricks to set you up for SUCCESS.
Finally......WE ARE HERE FOR YOU! Feel free to Contact Us with any questions you may have about getting started and ask us about our Salon Discount Program.